Combination classes

:
Our Combination classes are generally aimed toward the younger dancer. Class consists of 30 minutes of ballet and 30 minutes of tap.
Beginner levels are available. Starting age for beginners is 3 years old.
*Dancers must be potty trained

Ballet:




Lower Intermediate/Intermediate
The next step out of combination classes comes full ballet classes. The lower intermediate and intermediate classes build technique and introduce new terms into the students' ballet vocabulary. The classes are more basic, yet they cover a wide variety of steps, technique skills, and placements.
Lower Advanced/Advanced
Students enrolled in the lower advanced/advanced classes are expected to know the basics of ballet structure (positions, steps, vocabulary). The advanced classes work at a faster pace and have more challenging barre and center exercises.
Tap:
Beginner/Intermediate
The beginner and intermediate tap classes focus more on the students to get used to the style and feel of tap.
Advanced
The advanced tap classes introduce more intricate techniques, steps, and combinations. The students who participate in the classes are more attuned to certain rhythms and can use their feet to translate the beat.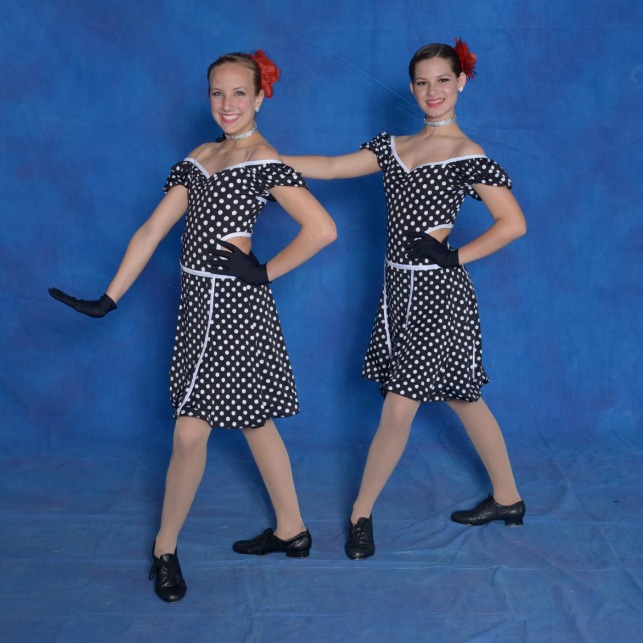 Hip Hop:
Mini Hip-Hop
Classes are geared towards our younger students that are interested in trying something other than ballet and tap. There is no experience necessary for this class.
Beginner/Experienced
No dance experience is necessary to sign up for our beginner hip hop classes. Hip hop is a fun and energizing way to express music through dance moves, and are highly recommended for those who are interested in dance with attitude.

Advanced
Focusing more on precision of the style, the advanced classes are based off students who can experience more difficult styles and techniques. Advanced competition classes are applicable by audition only.
Jazz:
Beginner/Experienced/Intermediate
The younger levels of jazz focus more on building strength and technique into the jazz style. Students experience many different types of jazz. Strength and flexibility are built throughout the year.

Advanced
Certain techniques and steps are required to participate in the advanced jazz. Classes tend to be more difficult and fast-paced. Endurance, flexibility and technique skills are practiced.
Adult
Is for anyone over the age of 18 that is interested in taking some classes, but hasn't had chance to get into it yet. You do not need and dance experience to join.
Acro:
Acrobatic Dance is the beautiful fusion of classic dance technique and the precision and athleticism of acrobatic elements. Our Acro program is based on safe and effective progressions in five divisions of AcroDance: flexibility, strength, balancing, limbering, and tumbling. Students will learn acro tricks such as handstands, cartwheels, chest stands, elbow stands, walkovers, side and front aerials, and tumbling lines.