Whether you seek a professional career in dance or just want to make friends and have fun, we are here to help you accomplish your dreams. At Shannon Rush Dance, our goal is to nurture and motivate children in a warm and friendly atmosphere. We have instructed many of the area's finest dancers for over 40 years. Our instructors are professional choreographers holding many degrees, certifications, and awards.

Miss Amanda J. Klippel
Studio Manager & Instructor. Amanda took on the role of Studio Manager in September 2016. Since 2005, Amanda has been an instructor for dancers in all levels and styles including ballet, tap, jazz, lyrical, and hip hop. Amanda has been dancing at the Wheaton Studio since she was 5 years old. Amanda became DMA certified in 2015 through the Teachers Training School program in Buffalo, NY, where she studied dance education in levels from beginner to advanced. She has since been a member of Dance Masters of America (DMA) Chapter 17, and continues to attend workshops, classes, and conventions, both locally and out of state. She recently attended the N.Y.C. Dance Teachers Summer where she participated in classes taught by celebrity instructors including Twitch, Mandy Moore, Mia Michaels, and more. Amanda choreographed for the Petite Competition Team at the Wheaton Studio from 2016-2018. Her dancers have won overall high scores and titles in both Jazz and Lyrical routines and attended National Competitions in the Poconos & Ocean City. Amanda has now taken over choreographing for the Teen Competition Team at the Wheaton Studio, where her dancers just returned from a National Competition in Ocean City placing in the Top Ten overall scoring. In addition, she will be taking over the Petite Competition Team at the Damascus Studio in 2019-2020 dance season. Amanda has experience teaching on a competitive and recreational level. She especially enjoys our youngest dancers and being able to share her love of dance with them while creating a fun and educational atmosphere. As an educator, Amanda believes in the artistic potential of every student, and emphasizes that dance should be fun for all. Amanda looks forward to another dance season and is excited to pass on her love of dance to her returning and new students.
Miss Shauntrese Ambush
During her 20+ year career as a dancer and choreographer Shauntrese has traveled all over the United States performing and choreographing in shows for dance companies, organizations, dance competitions, and events. Many of her former students have gone on to perform with Beyonce, Usher, and Rihanna as well as on Broadway, Professional Dance Companies, Cruise Ships, and become dance instructors themselves. She studied locally with Maryland Youth Ballet, Jones and Haywood Ballet Academy, and The Washington School of Ballet. She trained in Jazz, Tap, Lyrical, Gymnastics and Musical Theatre with Terry's School of Dance and Gymnastics as well as Frans Studio of Dance . While there she danced on their company teams ,and as a soloist, winning many Regional and National Titles along with numerous Overall awards. She recieved scholarships to Alvin Ailey, Gus Giordano and Philadanco where she trained and danced on their companies. Miss Shauntrese has also judged local and national competitions for dance and cheer. She has received numerous awards for her choreography from Overall High Scores, Top Teacher and Outstanding Studio. Throughout her travels she tries to remain humble and give her all in everything that she does. Her goal is to teach and uplift students in all areas of dance. She wants her students to love and appreciate the art form of dance as much as she does.
Miss Sara Bache
Sara Bache has been dancing since 1996. She was the captain on the Good Counsel Poms Dance team. She went on to become the captain and President of the Salisbury State Poms Dance team from 2012-2015. She has been teaching dance for many years now and received her degree minoring in dance from Fulton School of Liberal Arts. Miss Sara's course work was dance appreciation, creative modern dance, ballet, jazz, and dance teaching. She has received many awards at dance competitions in the WMA area. She has taught all ages of dance teaching ballet, tap, jazz and lyrical. She participated in the Dance Teacher Summit in New York where she was able to gain information to further her teaching career while taking class with Mia Michaels, tWitch, and Mandy Moore. Miss Sara recently obtained her certification in Acrobatic Arts and is excited for the new acro program at the studio!
Miss Emma Cooley
Emma Cooley is a dancer, actor, choreographer, and teaching artist based in the Washington D.C. and Baltimore areas.
She trained in ballet, tap, jazz, theatre dance, modern, contemporary, lyrical, hip-hop, pointe, and acrobatics at Genesis Arts for 18 years. She then went to The Catholic University of America, graduating with a Bachelor's of Music in Musical Theatre, in addition to spending a semester abroad at the Fordham London Dramatic Academy. She has performed in many musicals including Start Spreading the News: The Music of Kander and Ebb at the Kennedy Center Millennium Stage; West Side Story, Seven Brides for Seven Brothers, and Catch Me If You Can at MC Summer Dinner Theatre; and Kiss Me Kate, City of Angels, The Most Happy Fella, and Carousel at Catholic University. Emma also recently choreographed a production of Bloody Bloody Andrew Jackson at Catholic University, in addition to serving as the assistant choreographer for Journey to the West at Constellation Theatre Company. She also has a competition background, traveling around the country to various regional and national events. Emma looks forward to not only helping her students build a strong technical foundation, but also helping them express their own storytelling through movement in a fun and safe environment.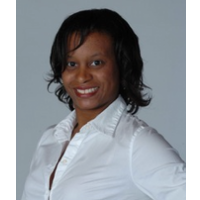 Miss Tamara Henry



Tamara Henry is a dancer, musician and artist who started her dance career at the age of four in Tuckahoe, New York. After moving to Wheaton/Silver Spring, Maryland, she continued her studies at Peter's Studio of Dance in Glenmont, Maryland. In college, Miss Henry studied dance at the University of Maryland, danced with the University of Maryland Dance Team, and danced with the Morgan State University Modern Dance Ensemble. While earning her undergraduate and master's degrees, she was the dance coordinator/choreographer for her university's (Morgan State and Bowie State respectively) marching band dance lines.
Miss Henry loves performing, choreographing, and has taught various styles of dance throughout the Washington DC Metropolitan area to include ballet, tap, jazz, salsa and poms. At Knock on Wood Tap Studio, she was an 8-year member of its Resident Company Step Aside, had the chance to study with several renowned tap dancers and learned salsa rueda/casino. In 2009, she founded and became the director of Artistic Rhythms Alliance/ARA Tap. In 2010 she began producing A Holiday SpecTAPular, an annual tap show that brings over 100 tap dancers from the Metropolitan area together for a festive holiday concert.
Miss Henry has had the opportunity to perform at several venues including the Kennedy Center, Wolf Trap, Black Rock Center for the Arts, Publick Playhouse, Dance Place, Montgomery College, Joe's Movement Emporium, Jack Guidone Theater, tap festivals in Austin, Chicago and New York, and at the Lincoln Center with the New York Philharmonic Orchestra under the direction of Marvin Hamlisch. She holds an Advanced Professional Certification in School Administration and Supervision and has happily worked in the public school system for over 18 years, 17 years as a high school business education/computer instructor & IT Technician and currently as an elementary school dance teacher.
Miss Megan May McNellage
Miss Megan joined us in 2009 with 12 years of dance experience. She has been teaching dance for the past 9 years. Miss Megan was a student as well as an assistant teacher at the Mt. Airy Studio of Dance. Miss Megan has an A.A.T. in Elementary Education and an A.A. degree in American Sign Language from Montgomery College. Miss Megan is the President of The Damascus Theatre Company, where she has been performing, choreographing, assistant directing over the past 20 years.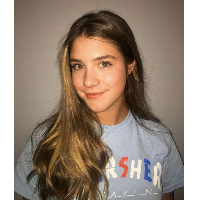 Miss Lily Wheatley
Lily Wheatley started dance at the age of ten under Patricia Berrend in Olney, Maryland. This includes ballet, pointe, tap, jazz, modern, and contemporary. Ms. Wheatley has competed in various ballet competitions including Youth Dance Festival of New Jersey placing second and Youth American Grand Prix placing in the top 24. In 2013, Ms. Wheatley attended The School of American Ballet Summer course and was invited to stay on full scholarship for the winter course. She attended SAB from the years 2013 to 2017 on full scholarship and graduated that June. Ms. Wheatley has participated in ballet summer programs such as the Rock School of dance, Central Pennsylvania Youth Ballet, Exploring Ballet with Suzanne Farrell, San Francisco Ballet, Carolina Ballet, and the Royal Danish Ballet. During her years at the School of American Ballet she taught and supervised classes under the wing of Allan Pifer, Katrina Killian, Arch Higgins, and Sheryl Ware all from the New York City Ballet.

Mr. Darren Wilson
Mr. Darren's love for sound and rhythm began at a young age. He studied dance at Knock on Wood Tap Studio in Silver Spring, Maryland as a member and dance captain of the resident Tappers With Attitude Youth Tap Ensemble. The countless rehearsals, master classes, and performances in venues such as the Kennedy Center and Wolf Trap were made all the more enjoyable because he could share it with his mother; who was a member of the co-resident Step Aside. He went on to attend Michigan State University to pursue a degree in broadcast journalism. While there, he served as a rhythm and Broadway tap instructor for the award winning Synergy Dance Academy competition team in Okemos, Michigan. Darren's passion for teaching extends far beyond the studio. He is entering his 9th year teaching in the Montgomery County Public Schools System. Darren is excited to join this amazing faculty and can't wait to hit the floor. In the words of one of his favorite dancers Sammy Davis Jr: "If I should die, let me do it with my tap shoes on."
Miss Jordan Wright



Miss Jordan was born in North Carolina, but has lived in Maryland since age 9. She has been dancing for about 10 years and has trained in jazz, hip hop, tap, modern and ballet. She took lessons at B. Funk dance studio, was a member of her high school dance company and was captain of the poms team. Throughout her time as a company member she received multiple awards and was the recipient of the Ricki Huff dance scholarship. After high school she has continued studying dance at Howard Community college. During her dance career she has had the opportunity to dance in Florida at Disney World, in New York City with the Rockettes and at Goucher College with Doug Hamby. Jordan is passionate about dance and always pushes herself to be better. Her goal in joining us here at Shannon Rush Dance is not only to teach, but to share with others that dance is so much more than movement, it is discipline, motivation, expression and passion.
Miss Christina Zarrelli



Miss Christina has been dancing since 1998 at Dawn Crafton and Olney Studio of Dance. She was on the Company Dance Team at Olney Studio of Dance from 2007-2009, attending competitions promoted by StarQuest and Showstopper. She taught dance classes at Sherwood High School from 2010- 2013. She began teaching at Concepts In Motivation in 2011. Her styles of dance include Ballet, Jazz, Hip hop, Tap, and Lyrical. Miss Christina has a Bachelor's Degree in Kinesiology from the University of Maryland.