Whether you seek a professional career in dance or just want to make friends and have fun, we are here to help you accomplish your dreams. At Shannon Rush Dance, our goal is to nurture and motivate children in a warm and friendly atmosphere. We have instructed many of the area's finest dancers for over 40 years. Our instructors are professional choreographers holding many degrees, certifications, and awards.

Miss Amanda J. Karsner
Studio Manager & Instructor. Amanda took on the role of Studio Manager in September 2016. Since 2005, Amanda has been an instructor for dancers in all levels and styles including ballet, tap, jazz, lyrical, contemporary and hip hop and has experience teaching on a competitive and recreational level. She especially enjoys our youngest dancers and being able to share her love of dance with them while creating a fun and educational atmosphere.
Amanda has been dancing at the Wheaton Studio since she was 5 years old. Amanda became DMA certified in 2015 through the Teachers Training School program in Buffalo, NY, where she studied dance education in levels from beginner to advanced. She has since been a member of Dance Masters of America (DMA) Chapter 17, and continues to attend workshops, classes, and conventions, both locally and out of state. She has attended the N.Y.C. Dance Teachers Summit in 2017, and also received her certification in Progressing Ballet Technique (PBT) in 2018.
Amanda has choreographed for the Petite/Teen Competition Team's at the Wheaton Studio, and the Junior Team at the Damascus Studio. Her dancers have won overall high scores and titles in both Jazz and Lyrical routines and attended National Competitions in the Poconos & Ocean City where they placed in the Top Ten overall scoring. In addition, she will be taking over the Rising Stars & Junior Competition Team at the Wheaton Studio in 2021-2022 dance season.
As an educator, Amanda believes in the artistic potential of every student, and emphasizes that dance should be fun for all. Amanda looks forward to another dance season and is excited to pass on her love of dance to her returning and new students.
Miss Shauntrese Ambush
During her 20+ year career as a dancer and choreographer Shauntrese has traveled all over the United States performing and choreographing in shows for dance companies, organizations, dance competitions, and events. Many of her former students have gone on to perform with Beyonce, Usher, and Rihanna as well as on Broadway, Professional Dance Companies, Cruise Ships, and become dance instructors themselves. She studied locally with Maryland Youth Ballet, Jones and Haywood Ballet Academy, and The Washington School of Ballet. She trained in Jazz, Tap, Lyrical, Gymnastics and Musical Theatre with Terry's School of Dance and Gymnastics as well as Frans Studio of Dance . While there she danced on their company teams ,and as a soloist, winning many Regional and National Titles along with numerous Overall awards. She recieved scholarships to Alvin Ailey, Gus Giordano and Philadanco where she trained and danced on their companies. Miss Shauntrese has also judged local and national competitions for dance and cheer. She has received numerous awards for her choreography from Overall High Scores, Top Teacher and Outstanding Studio. Throughout her travels she tries to remain humble and give her all in everything that she does. Her goal is to teach and uplift students in all areas of dance. She wants her students to love and appreciate the art form of dance as much as she does.
Miss Sara Bache
Sara Bache has been dancing since 1996. She was the captain on the Good Counsel Poms Dance team. She went on to become the captain and President of the Salisbury State Poms Dance team from 2012-2015. She has been teaching dance for many years now and received her degree minoring in dance from Fulton School of Liberal Arts. Miss Sara's course work was dance appreciation, creative modern dance, ballet, jazz, and dance teaching. She has received many awards at dance competitions in the WMA area. She has taught all ages of dance teaching ballet, tap, jazz and lyrical. She participated in the Dance Teacher Summit in New York where she was able to gain information to further her teaching career while taking class with Mia Michaels, tWitch, and Mandy Moore. Miss Sara recently obtained her certification in Acrobatic Arts and is excited for the new acro program at the studio!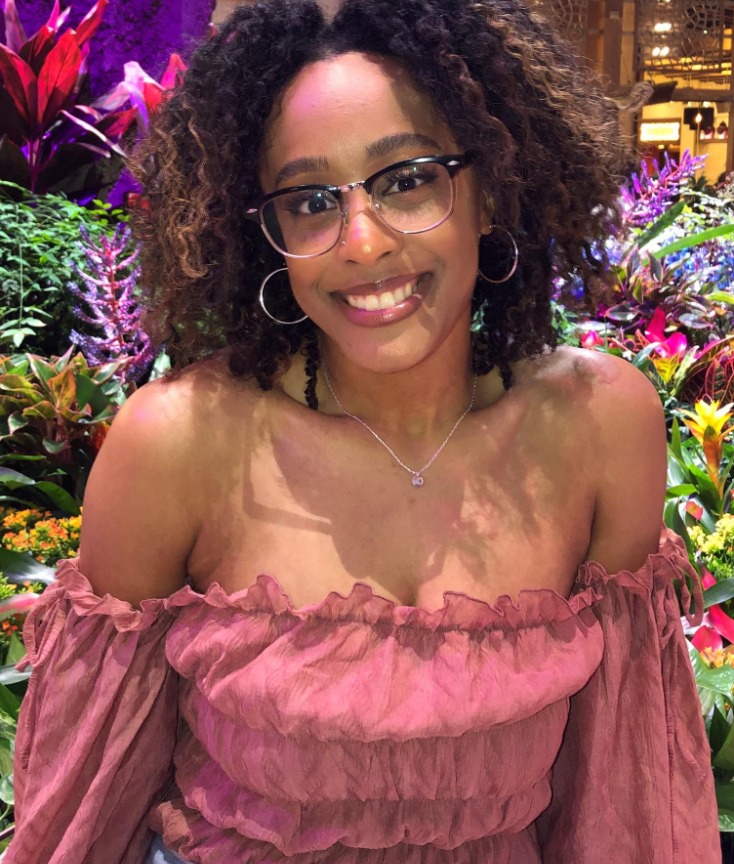 Miss Tenay Graham

Miss Tenay has been dancing for 18 years. She started her training at Wheaton Studio of Dance with Ms. Shannon, and continued to grow through Blake High School, and Shenandoah University as she studied dance. Throughout her dance journey, she has taken many masterclasses in New York, as well as in Washington D.C., learning from different choreographers and companies. Tenay has been fortunate enough to assist in choreography for musicals, such as Beauty In The Beast at a local private school. In addition, she has assisted the development of cheer choreography in Winchester, VA. She is very excited to be teaching for her home studio for the first time!
Mr Mychal Keels
Hailing from Sumter, SC, Mychal Keels began his dance training under Nancy D. Pinckney & Kristi Vincent Johnson at North Carolina Central University, where he acquired an immense love for dance, exploring a myriad of styles and concentrations in the process. His background contains specializing in jazz, contemporary, and lyrical, but has a focus in modern Horton technique. He is a member of Koffee Dance Company, former member of Origin Urban Dance Crew, and has participated in the American Dance Festival where he was a recipient of the Fox Family Foundation Scholarship, where he performed with Charles O. Anderson's Dance Theater X. He has performed with Charles Anderson, Chuck "Baba Chuck" Davis, and has been a guest artist with ShaLeigh Dance works. Being a recent transplant to the DMV Mychal has worked with a variety of studios in the area as a guest instructor/ workshop master teacher. Mychal has also set pieces on Fayetteville State University, provided a residency forNorth Carolina Central University Theater Department's production of Dreamgirls., Longleaf School of the Arts (Raleigh, NC) and Durham School of the Arts, as well as taught master classes/workshop at a myriad of high schools in the RDU area.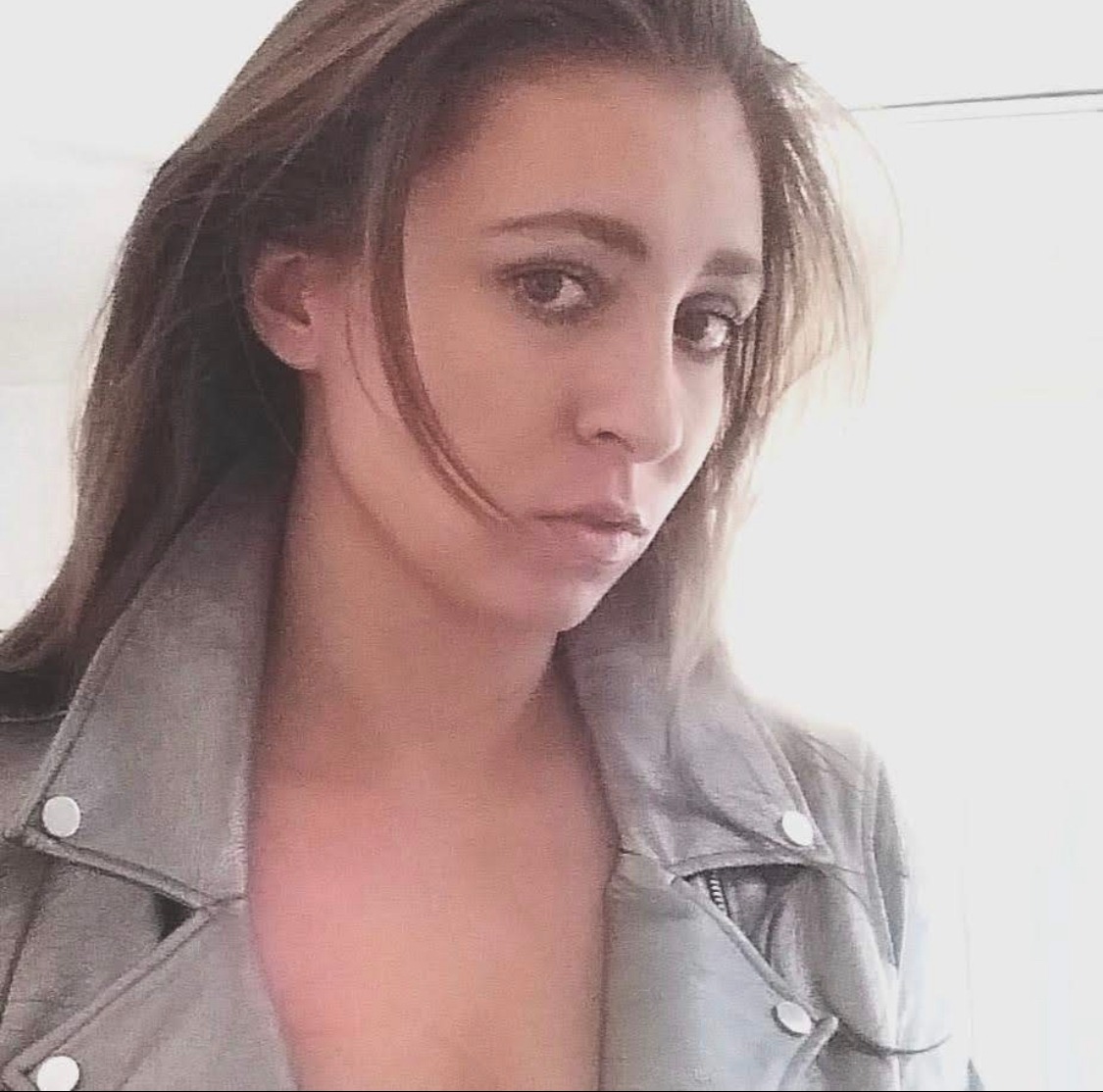 Miss Hanna Klopcic
Miss Hanna is thrilled to be joining the Olney Studio of Dance faculty this season! Originally from Maryland, Hanna trained at Triple Threat Theatre Studio under the direction of Paula Lynn, as well as The Washington School of Ballet. Hanna has performed regionally with such companies as Starlight Theatre, The Fireside Theatre, RWS Entertainment, and PL Productions, to name a few. In the past few years, she has had the privilege of teaching in NYC studios and throughout the tri state area.
Miss Jen Nardi
Miss Jen joined our staff at the Damascus Studio of Dance in 2019. She has trained in the styles of Ballet, Jazz, Lyrical, Hiphop and Tap. She studied and took classes at Rhode Island College, Commotion Dance Studio and Shining Stars School of Performing Arts. She recently graduated from Rhode Island College with a Bachelors of Arts in Theatre with a concentration in Musical Theatre. She recently performed in Rhode Island College's productions of Beauty and Beast, and Seussical. She has also worked with Damascus Theatre Company. Most recently she was a part of their production of Into The Woods Jr. She is very excited to teach and continue sharing the love of the arts.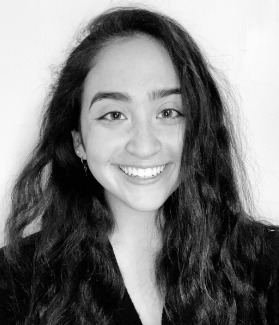 Miss Rachel Timmerman
Miss Rachel has been dancing since she was 5. She has been teaching since 2017. She has lived in Maryland her whole life. Miss Rachel is currently attending the university of Maryland. Her major is dance education with a minor in Humanities, Health, and Medicine. Her education is well-rounded in different styles of dance. Rachel's favorite styles to teach are Ballet, Jazz, and Modern. She has a passion for teaching as well as helping others learn and grow their love for dance. She can't wait to see you in class!

Miss Lily Varieur
Miss Lily grew up in the DC area and found here love for dance when she began dancing at Wheaton Studio of Dance at the age of 3. Lily studied many styles including ballet, tap, jazz, modern and contemporary at Wheaton Studio and through local master classes. She competed throughout the DMV area and also was Poms Captain at Montgomery Blair High School. Lily went on to study social work and dance education at the University of Pittsburgh where she also danced and choreographed with the Pitt Dance Ensemble. Since graduation, Lily has continued to dance recreationally and performance credits include performing at Dance Place and with Artistic Rhythm Alliance. Lily has taught throughout the DC area and is excited to be entering her 10th year of teaching. Outside of dance, Lily is a Licensed Clinical Social Worker and holds Zumba and Zumba Kids/Zumba Kids Jr. Certifications.

Mr. Darren Wilson
Mr. Darren's love for sound and rhythm began at a young age. He studied dance at Knock on Wood Tap Studio in Silver Spring, Maryland as a member and dance captain of the resident Tappers With Attitude Youth Tap Ensemble. The countless rehearsals, master classes, and performances in venues such as the Kennedy Center and Wolf Trap were made all the more enjoyable because he could share it with his mother; who was a member of the co-resident Step Aside. He went on to attend Michigan State University to pursue a degree in broadcast journalism. While there, he served as a rhythm and Broadway tap instructor for the award winning Synergy Dance Academy competition team in Okemos, Michigan. Darren's passion for teaching extends far beyond the studio. He is entering his 9th year teaching in the Montgomery County Public Schools System. Darren is excited to join this amazing faculty and can't wait to hit the floor. In the words of one of his favorite dancers Sammy Davis Jr: "If I should die, let me do it with my tap shoes on."